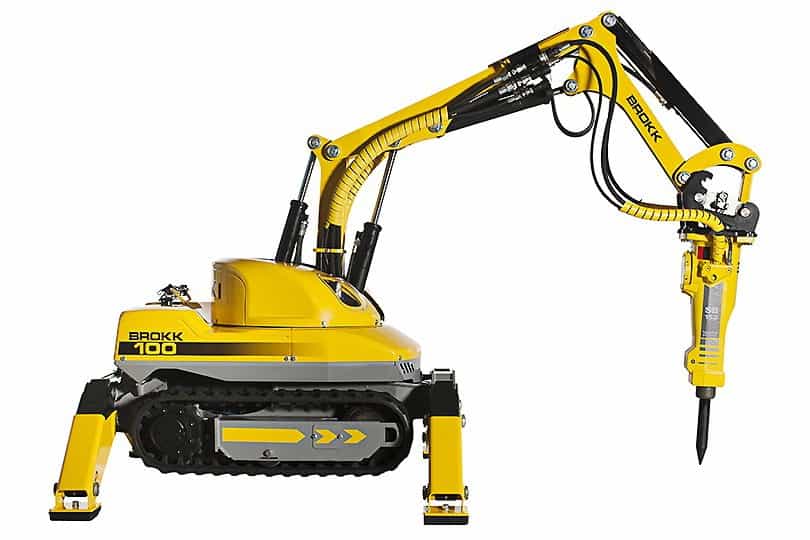 Diamond Drilling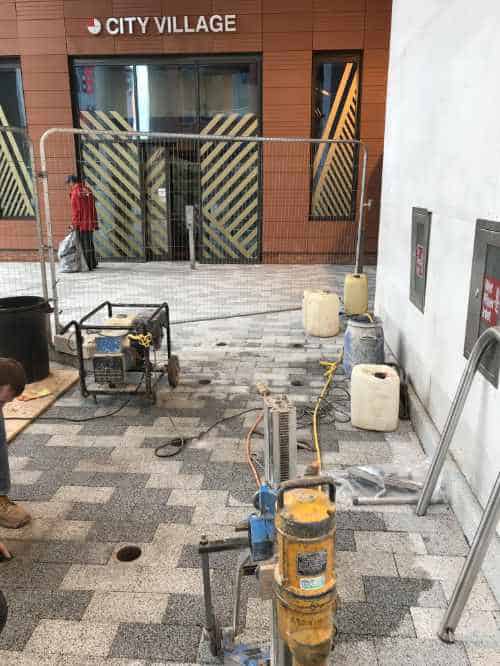 Diamond drilling can be carried out through virtually any thickness of wall or floor. The diamond drilling system is dust free and has a relatively low noise output. Various types of drill rigs enable drilling to be carried out in confined spaces, at angles and at inverted positions. Stitch drilling (drilling a series of overlapping holes) can be used to form openings of any shape. Diamond drilling is also used to create holes for anchor bolts and for producing concrete core samples for analysis.
Sawing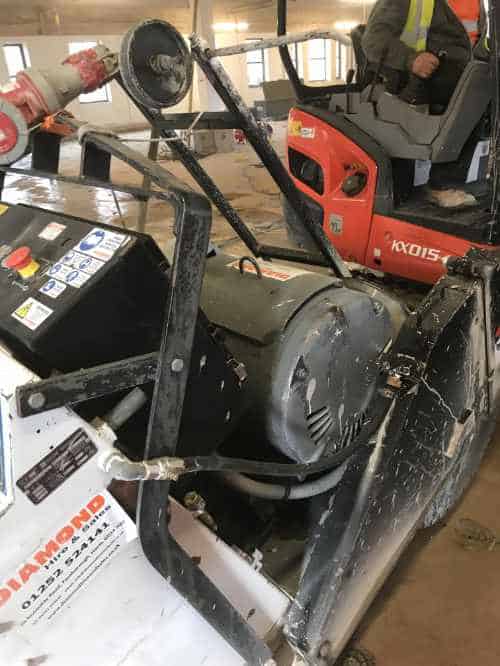 Wall sawing uses a hydraulic or electric drive motor on a fixed track and a suitable diamond blade, this results in a straight clean cut in the steel reinforced concrete or masonry.
Being of small size and low weight, the wall saw is versatile in that it can be used in multi storey buildings where lifting facilities for the heavier floor saw units is not available.
Wall saws are remotely operated, removing the operation from vibration entirely, and distancing this from the noise source.
Brokk Demolition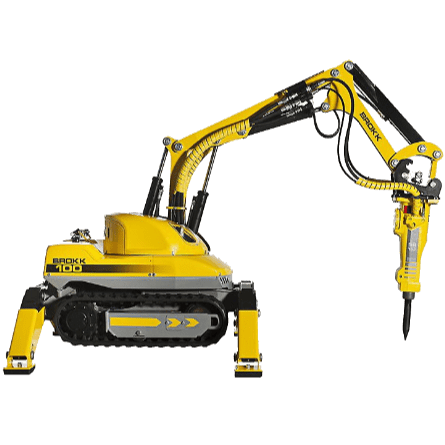 As site clearance is often part of customers projects, we provide a controlled demolition service using remote control Brokk machinery to provide efficient and safe removal of concrete from large and small scale operations, leaving a clear and structurally safe environment for the next stage of the project. Remote controlled demolition, with the operator at a safe distance, minimises danger from falling rubble and debris and allows access to areas not possible with traditional methods.
The Brokk's impressive power to weight ratio allows accessibility within buildings and confined spaces and it can even track up staircases. It has exceptional punching and breakout forces and can demolish precise areas within a fraction of the time of traditional methods saving you time and money and giving contractors the opportunity to demolish profitably.